ISS Supports Offshore Operations for PGS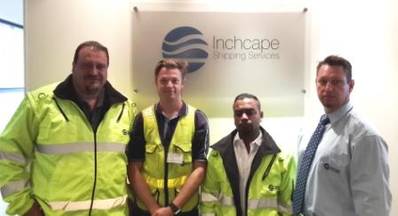 Inchcape Shipping Services (ISS) has secured a further nomination from one of their key accounts to support their operations in Sub-Saharan Africa.

Building on other recent successes in the region, ISS announced commencement last month of an offshore logistics and support contract for Norwegian-based Petroleum Geo-Services (PGS).

Under the five-month contract, ISS will support a seismic survey project to map oil and gas deposits off the East African coast. Coordinated from the company's Durban office, ISS will provide PGS's vessels with a range of services including; standard port agency, vessel husbandry, bunker calls, and freight forwarding services. Additionally, ISS will also be assisting with crew changes, arranging visa and work permit formalities, and airport transfers to and from the vessels.

PGS is a geophysical services company with a global presence in more than 25 countries. With a current fleet of 14 vessels, the company helps oil companies to find oil and gas reserves offshore.

Kevin Chaney, General Manager of ISS South Africa, said, "ISS has a growing reputation as a reliable and trusted service partner of the Offshore industry, and is strategically developing its capability on the global stage. We are honoured to be associated with this PGS project and to be providing their support services for this important exploration contract."