Blaze Platform Operators, Black Elk, Rapped by BSEE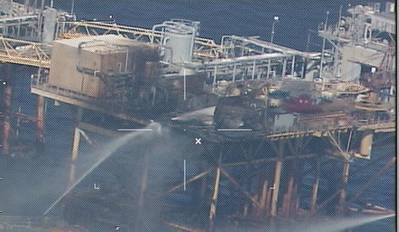 The US Bureau of Safety & Environmental Enforcement (BSEE) notify company they must take immediately improve safety performance.

BSEE notify Black Elk Energy Offshore Operations (Black Elk) must take immediate steps to improve its safety performance on the U.S. Outer Continental Shelf (OCS). The specific actions were detailed in a letter to the company that follows a number of enforcement actions taken by the bureau over the past two years related to violations of federal regulations, including incidents resulting in injuries and pollution.
This action by BSEE precedes any potential enforcement actions that may be deemed appropriate following the conclusion of the bureau's investigation into the Nov. 16, 2012 explosion and fire aboard the West Delta 32 platform in the Gulf of Mexico.

"Black Elk has repeatedly failed to operate in a manner that is consistent with federal regulations," said BSEE Director James A. Watson. "BSEE has taken a number of enforcement actions, including issuing numerous Incidents of Non Compliance (INC's), levying civil penalties and calling in the company's senior leadership to review their performance and the ramifications of failing to improve. This is an appropriate and necessary step as we continue to investigate the explosion and fire that resulted in the tragic loss of life and injuries last week."

By Dec. 15, the company must submit a performance improvement plan that details the steps it will take to ensure compliance in its operations. If the company does not demonstrate improved performance, it will face further enforcement actions, which can include potential revocation of its designation as an operator on all its facilities on the OCS.