Gazprom & Spain's Enagas Consider LNG Export Opportunities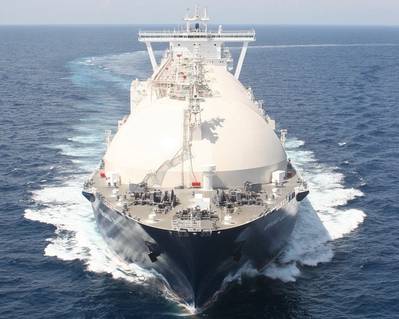 The two energy providers discussed the possibilities of co-operation in supplying liquefied natural gas (LNG) particularly from the Baltic LNG project to the European and Latin American markets, during a recent meeting at Gazprom HQ.
Russia's Gazprom inform that the meeting between Alexey Miller, Chairman of the Company's Management Committee and Marcelino Oreja, Chief Executive Officer of Enagas also noted that Spain had a potential to become one of the major consumers of LNG from the project.

Enagas is the main gas transmission company in Spain, and in addition to managing gas transmission systems, the company deals with LNG regasification.

The company's assets include four LNG regasification terminals as well as a 40 per cent stake in three regasification terminals in Spain, Mexico and Chile.

Enagas also operates three underground gas storage facilities with an aggregate capacity of 5.8 billion cubic meters. In addition, the company owns a gas network connecting Spain with France, Portugal and North African counties.