Optimarin Cements Offshore BWT Market Share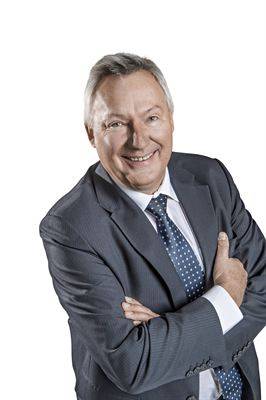 Ballast water treatment (BWT) specialist Optimarin says over 50% of its system orders now placed for PSVs, AHTS and associated, advanced service vessels.
According to CEO Tore Andersen, the last six months alone have seen 16 new agreements signed, pushing the number of offshore system orders beyond the 160-unit mark.

Norway's Golden Energy Offshore is the latest firm to opt for Optimarin's market proven system, with units ordered for two ULSTEIN designed PX121H PSVs currently under construction at the Nantong Rainbow yard in China. This agreement mirrors recent contracts with Gulf Offshore (three vessels), EMAS (four vessels) and Island Offshore, for two advanced OSVs from Vard Braila in Romania.

"We secured our first offshore order in 2008 and carried out the market's first ever offshore retrofit in 2009, onboard the MV North Mariner" comments Andersen. "So we've spent years developing our expertise in a sector defined by its specialist vessels, high utilisation rates, and intense competition.

"It's a unique environment, with unique demands," he continues, "and suppliers that don't appreciate that won't prosper. With this recent surge of orders I believe we're seeing our investment, experience and sector understanding really pay off."

Optimarin's simple, flexible and reliable BWT solution is favoured by offshore operators and yards for its space saving nature and low maintenance requirements, minimising operational downtime. Its modular nature ensures it can be installed within the tight constraints of any offshore vessel – with components housed in, for example, pump rooms or between cargo tanks – while the sole UV lamp most Optimarin offshore-optimised systems require compares favourably to the multiple lamps (sometimes up to 15) employed by competing solutions.

"In some ways it's a case of less is more in this market," Andersen explains. "The less components, the less replacement parts you need and the less that can go wrong. But, in addition, these vessels don't undertake regular ballasting and, when they do, their complex cargo offloading duties mean they have significant time to perform the procedure. So, they don't need large pumps and high capacity systems and we can downscale our solution to offer them optimal efficiency, price and performance.

"That solutions-orientated approach demonstrates our understanding of their requirements."

Alongside its BWT technology, Optimarin has put equal emphasis on building lasting relationships with key yards, both at home in Norway – such as Vard Langstein, Vard Brevik and Ulstein – and further afield, like Damen of the Netherlands, where eight units were supplied in 2012/2013 for state-of-the-art newbuild World Wide Supply PSVs.

"We get perhaps 90% of newbuild business through the yards," Andersen notes, "so it pays to have excellent working relationships. A recent collaboration with Vard epitomises our approach, as we worked with their design office to make a new skid – very compact and sleek – for easy system installation. That shows how we'll go the extra mile to deliver optimum service and solutions."

Thanks to industry demand for advanced vessels, and an increasing adoption of DNV GL's CLEAN DESIGN classification, which necessitates BWT system installation, newbuild business is booming. Retrofit activity currently only takes up around 15% of Optimarin's offshore orderbook, but, as Andersen stresses, this is set to change:

"So far we've completed retrofits for companies of the calibre of Technip, Bourbon, Gulf Offshore and PGS," he says, "with excellent results. But there's a huge global fleet that still requires systems, perhaps up to 3000 vessels, and closer to home, we estimate that there's maybe 550 offshore ships under Norwegian ownership that will need reliable BWT systems with proven operational success.

"With our specialism and experience – Optimarin now boasts 95 offshore systems installed and in operation – we believe we can offer the market something unique, building on our now established position as the offshore BWT supplier of choice."

Optimarin's environmentally friendly system, utilising filtration and high doses of UV irradiation to inactive marine organisms, is fully IMO and USCG approved (AMS), with certification through DNV GL, BV, RMRS and CCS. The company has received over 300 system orders for vessels up to 60,000dwt, with 180 systems now installed worldwide.