Trim Optimization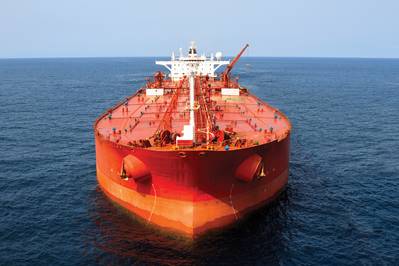 Increasing Propulsion Energy Efficiency for a Wide Range of Hulls
In a challenging market, commercial shipping operators must be particularly astute in the way they run their fleets. Trim optimization has been revealed to be a powerful means of increasing propulsion energy efficiency, but does this apply to all vessel types and what level of savings is possible? An unprecedented new study by Eniram (www.eniram.fi), Finnish provider of energy management solutions for the shipping industry, has some answers. Melvin Mathews, former VLCC Captain and now Director of Regulatory and Environmental Solutions at Eniram, considers the implications for fleet owners.

Efficiency through Adaptability
For maritime vessels to move at maximum efficiency through the water they must be able to adapt readily to conditions around them. Speed at all costs is not prudent, so crews must be able to respond to their environments and fine-tune performance so that a carrier is working with and not against weather and sea conditions – and in such a way that this is harmonized with passage and docking schedules. Weather, wind direction, tides and port requirements all have a bearing on the way a vessel's performance will need to be managed.
The more competitive the market and the higher the fuel prices, the more shipping companies must look for innovative ways to manage operating costs efficiently and effectively. There are substantial environmental pressures now too, giving fleet owners additional reasons to review fuel efficiency.
However all of this relies on having a clear line of sight across a vessel's performance at any given time, and the ability to see how this compares against optimal performance. The ability to compare current efficiency against known best practice is essential in showing crews the adjustments that need to be made to get closer to the ideal. Technology in the shape of a dynamic trimming solution is increasingly being adopted to help the crew gain that insight.

The Impact of Trimming
In the cruise industry, trimming is known to have solid benefits in enabling more efficient management of propulsion-based energy (typical savings potential having been found to be around 2 to 5 percent). In the commercial sector, including VLCCs, however, the impact of optimized trimming has been more of a gray area – until now.
To establish the broader potential of trim optimization across commercial vessels, particularly VLCCs, Eniram set out to investigate in detail the impact of dynamic trimming on propulsion power consumption on of a 320,000+ DWT tanker. Eniram started with an assumption that there would be limited scope for real performance improvements on a large commercial vessel of this type through trim optimization, due to their relative 'box' shape and the large variation in their drafts according to whether they are in laden, partly laden or ballast condition.
Previously, the complexity of large tanker operations has created access issues on VLCCs for the purpose of site surveys, technical attendance, and installing measurement equipment. Offshore operations can cause additional hurdles around immigration and custom clearance. A comparative limitation in satellite broadband capabilities on some tankers in comparison to other types of vessels adds to the challenges of getting the necessary data from the vessel to our data processing center without delays.
Eniram patiently overcame these issues and, using its proprietary technology, embarked on extensive monitoring of all internal and external conditions affecting the given vessel over a 450-day study period during its lengthy voyage across the world's oceans. To ensure the research was robust, Eniram integrated its technology with engine automation and bridge systems. Attitude sensors were also installed, to collect information on dynamic movements of the vessel including trim, list, accelerations and decelerations.

Isolating the different influencers of performance
Eniram was able to analyze the amount of energy consumed by different factors (trim, sea state, wind, squat, hull and propeller fouling, etc). Modeling all the dynamic factors for various speeds and power outputs of the vessel, at various drafts or displacements, enables a precise determination of the optimum dynamic trim in real time. Thereafter, based on Eniram's Dynamic Sea Margin methodology, it was possible to compute with precision the vessel's savings potential and present extremely accurate verification of the achieved savings as a result of trim optimization.
The study indicates that VLCCs benefit significantly from trim optimization, primarily due to their size and rate of daily fuel consumption. The results demonstrated a trim savings potential of 2.6% during the study period. The savings potential is calculated based on the existing operations of the vessel. This maximum possible benefit translates to $482,000 or 730 tons of fuel savings annually.
How much of this trim potential is realized depends only partly on how much time the vessel spends at the optimum trim. Crew diligence in implementing system advice and prevailing weather conditions are at play here. The quantity of extra fuel consumed due to non-optimal trim also depends on how far away the vessel is operating from the optimal trim. In this study, the results showed an average positive rate of usage (ROU) of 69%, translating into actual propulsion energy savings of 1.8% - $330,000 or 505 tons of fuel annually - for the VLCC studied.
The complete savings potential is not practically achievable in the case of large vessels, due to operational constraints such as draft restrictions at arrival and departure ports, transit through shallow straits or during ballast water exchanges. However, on voyages where such restrictions do not exist, the ROU can be very close to 100%. Indeed another surprising and almost counterintuitive finding of the study is that the potential fuel savings through dynamic trim optimization is higher on a laden voyage than in ballast.

Maximizing the Rate of Usage
In a typical scenario, it can be assumed that 85% of the total power reaching the propeller converts to speed, 15% being lost to the present sea state, wind, fouling and other dynamic factors the ship has little or no control over. The granularity with which Eniram is able to monitor each of these factors individually is unprecedented. By harnessing readings from a comprehensive range of signals across a vessel, and charting performance across a broad range of differing conditions, we are able to distill information about the extent to which factors such as trim, sea state, wind and other dynamic factors – is affecting a vessel's efficiency.
This detailed, differentiated data has a wide range of applications as it allows comparison between identical voyages or direct comparison between sister vessels (the test vessel operating in the Pacific Ocean can be easily compared with another built to the same specification encountering widely differing weather and sea conditions in the Atlantic Ocean).
Having achieved this independent measure, Eniram is in a unique position to act as an impartial verifier between a ship operator and savings solution providers, accurately measuring the real savings being achieved by 'weeding out' the relative impact of dynamic factors that are beyond anyone's control.
Findings concerning the impact of added resistance due to hull fouling were also noteworthy. While cruise operators can usually predict the rate of increase in fouling because their routes are very predictable, tankers don't have this luxury as they don't have their schedules planned with the same precision, and cover greater distances across oceans. As a result, it has been challenging, until now, for tanker operators to quantify the impact of fouling on fuel consumption.
Eniram's granular analysis of propulsion usage on the target VLCC was able to isolate the added impact of resistance. It revealed that fuel consumption due to fouling grew by nearly 3% over the study period. The average impact on propulsion power consumption was 1.5%, translating to $277,000 (420 tons of fuel) annually. The ability to quantify the impact on fuel consumption is an important contribution on the road to understanding vessel performance and hull maintenance needs based on measured hull performance parameters.

Real-time Reactions
As the Eniram study has shown, tanker operators like cruise-ship owners can benefit financially and environmentally from operational intelligence if available – allowing them to achieve tangible reductions in fuel consumption, and associated costs and CO2 emissions. Today's fragile market conditions and highly regulated environmental demands make this especially important for the commercial shipping sector. That commercial fleets potentially have as much to gain as cruise operators is welcome news for an industry under immense financial and competitive pressure.
These gains must be worked for however, and this requires ongoing assessment of current performance in the given conditions compared with the known potential of the vessel concerned. Continuous fine-tuning of trim, speed and hull conditions based on real-time performance visibility and just-in-time decision-making is the key to maximum savings. For operators previously foundering, the ability to take dynamic action based on real-time performance data and known benchmarks, is an exciting proposition.
The full VLCC Propulsion Energy Efficiency Study report can be downloaded from http://www.eniram.fi/VLCC-tanker-study-order.
(As published in the 3Q edition of Maritime Professional - www.marinelink.com)