Panama-Registered Ship Sinks off Vigan City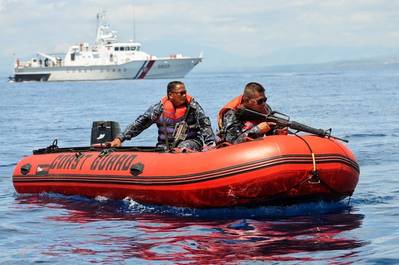 A Panamanian cargo vessel MV Fortune Life sank off the coast 130 nautical off Vigan City in Ilocos Sur, Philippine Coast Guard (PCG), uthorities said.
The Coast Guard received a distress signal from Hong Kong about the maritime incident. According to the Public Information Office of PCG, the search for 13 missing crew members is continuing.
PCG Northwestern Luzon district commander and Captain Leovigildo Panopio said that they have dispatched two search and rescue (SAR) vessels to find the crew of Fortune Life, which sank Friday past 8 pm.
"Under the SAR plan, the search is perpendicular. We are looking for the survivors who were able to float," he said.
Based on information received by the PCG, the vessel, which came from Taiwan, is on its way to Sanang Sarawa in
Malaysia when
the incident occurred.
Onboard the ship were 19 crew members, including a Vietnamese and 18 Chinese nationals. Eight of the crew members were rescued while 11 are still missing.
Three vessels—M/V Great Tang, M/V Yue Dian and M/T Ashley, cruised by the site to help in the search and rescue efforts. Ashley "rescued six crew members" of the sunken ship and continued its voyage to Japan after the SAR operation.