SAFE Boats Partners with NASBLA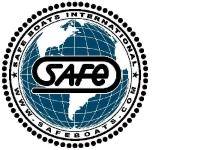 SAFE Boats International announced a Mission Partner Sponsorship with the National Association of State Boating Law Administrators (NASBLA). Signed on July 28, 2014, this agreement unifies the interconnected missions of both organizations to jointly enhance the safety and security of our nation's waterways by strengthening the abilities and enhancing the knowledge and skills of every maritime law enforcement officer and emergency responder.

"We are very proud to call SAFE Boats International our Mission Partner," says NASBLA Deputy Executive Director John Fetterman. "Their dedication and commitment to providing first responders with the equipment they need to do their job – reducing the number of deaths, injuries and property damage associated with recreational boating and ensure a safe, secure and enjoyable boating environment – makes them a perfect partner for NASBLA and directly supports our association's mission."

"It is a real privilege and honor to be a partner with NASBLA. We look forward to continue working with this great organization to mutually support enhanced boating safety and operational effectiveness," stated Dennis Morris, President and CEO, SAFE Boats International.