Hybrid Power Play: MTU, AKASOL form Partnership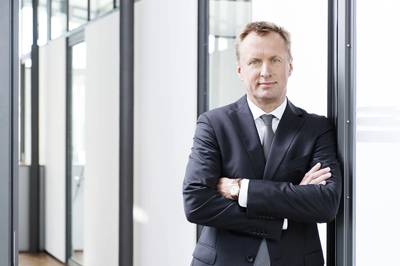 Objective of the teaming is the joint development of energy storage units for hybrid propulsion systems

As the world moves increasingly toward cleaner, efficient and more environmentally benign power sources, news from Germany today sees the high-profile MTU Friedrichshafen GmbH forming a development partnership with Darmstadt-based AKASOL GmbH, a subsidiary of Schulz Group (Tettnang) and one of the leading manufacturers of Li-ion battery systems for high performance applications. The partnership is aimed to develop and deliver battery systems for MTU's hybrid and e-drive propulsion systems for marine, rail and industrial applications.
With the help of AKASOL battery systems, MTU a company of the Rolls-Royce concern, aims to extend its current product range with hybrid propulsion systems for mobile applications in the marine, heavy duty ground vehicles and rail sector. In the near future, AKASOL systems will be used in stationary industrial drives as well.
"I am very pleased that with MTU we have found an expert partner and one of the world's most important manufacturers of propulsion systems. This partnership gives us completely new opportunities to further the development of high-performance lithium-ion battery systems. For us, this is a quantum leap", said Lothar Holder, Executive Managing Director of AKASOL, in the course of the publication of the cooperation agreement.
"Since our companies already cooperate together for several years, we are very pleased and looking forward to a closer cooperation between MTU Friedrichshafen and AKASOL. Energy storage for hybrid propulsions of off-highway-applications enlarges our system expertise to another fundamental component for the future. Together with our partner we are able to perform as a supplier for complete systems", said Christos Ramnialis, Executive Vice President of sales, service and network at MTU Friedrichshafen.