TT Club Signs Partnership in The Philippines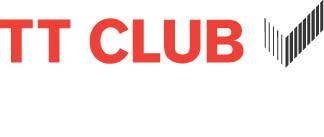 Specialist transport insurance provider, TT Club has appointed a network partner in The Philippines. Del Rosario Pandiphil Inc. becomes the seventh such partner that the international logistics and freight handling insurer has in the Asia-Pacific region, underlining the Club's commitment to provide its Members with both local expertise and global coverage.

From its headquarters in Manila, Del Rosario Pandiphil will be dedicated to handling TT Members' claims in the most comprehensive and effective manner. As a Network Partner its operation will be integrated into the Club's claims IT system and receive delegated claims handling authority.

Phillip Emmanuel, TT Club's Regional Director – Asia Pacific has welcomed the agreement. "The Philippines is a fast-growing and important regional economy with a developing transport and logistics role in both the burgeoning intra-Asia trades and within global trade as a whole. Our agreement with Del Rosario Pandiphil grows the Club's global network to the benefit of both our local Members as well as the Membership in general," he said.