CMA CGM and SAP Enter Strategic Partnership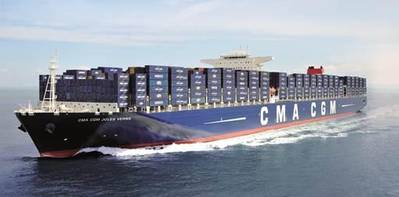 CMA CGM, a container shipping company present in 150 countries with 650 agencies and 18,000 professionals worldwide, is investing in a new Information System that they say will enable the group to develop the first system totally dedicated to container shipping.

CMA CGM and SAP plan to give the new application innovative, original and global functions that will allow the CMA CGM Group to anticipate and exceed the needs of its one million customers, while improving operational performance. As the first system to be tailored specifically to maritime transport, it will give CMA CGM efficiency and flexibility in an industry that is constantly evolving, the company said.

More particularly, the solution will manage commercial processes independently as well as automate management procedures and handle the 10.6 million containers transported every year by the CMA CGM Group. This global project will cover all 3,360,000 bookings generated annually by CMA CGM, including every step in the end-to-end management of freight, from the yards, ports and on board vessels, to transport, transhipment and discharge.

CMA CGM decided to call on SAP as a partner with global stature to jointly develop the solution that will be effective end of 2015 when the new software will begin to be deployed. The deployment process is expected to take two years and will embrace the entire CMA CGM Group, including all affiliated companies and business activities.