Brit Ferry Passengers Seriously Injured in Pizza Fight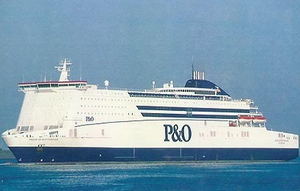 Two fights occured on the ferry 'Pride of Rotterdam' on passage from Hull, UK to Rotterdam; one was over a slice of pizza.

Two British passengers on a Dutch-bound ferry were airlifted to hospital in serious condition after two separate fights onboard, including one over a slice of pizza, according to Dutch police, as reported by 'Crewtoo'.

The first incident happened around midnight when a 25-year-old Briton allegedly snatched a slice of pizza from another, sparking an argument which led to a scuffle in which the 25-year-old man fell down a flight of stairs, seriously injuring his neck in the process.
As a result of the fight two Britiish passengers were taken by helicopter to hospital in a serious condition.

Source: Crewtoo