WSS Rolls Out Single Payment System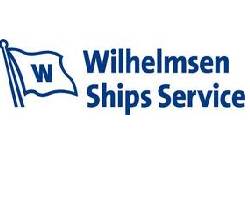 Ship operators and managers are benefitting from the administrative efficiency of a single payment system for port calls launched by Wilhelmsen Ships Service. A Float Account scheme operated by the company enables the ship operator to deposit a fixed amount with them to cover a month's anticipated port calls. The sum is used to cover all the expenses of the operator's vessels, wherever they call in the world.

Wilhelmsen Ships Service's global network, plus its "Ships Agency Re-Defined" offer enables the scheme to work extremely efficiently so that the operator doesn't have to make time-consuming multiple payments to different bank accounts in different currencies, incurring high bank charges.

SeaSpan Ship Management Ltd, based in Vancouver, Canada, recently asked Wilhelmsen Ships Service to help them overcome the difficulties in handling port calls for their 68 container vessels. They were looking for a company that could simplify the process of dealing with a variety of charterer's agents around the world, with their unpredictable service levels and costs.

"We have signed a two-year contract with Wilhelmsen Ships Service, which will amount to up to 500 port calls per year worldwide," said Raj Dewan Procurement and Technical Services Manager from SeaSpan. "We have already noticed dramatic improvements in efficiency, particularly through the use of one global agent who manages all our port call requirements worldwide from one office in Houston." SeaSpan's accounting has consequently been reduced from several hundred transactions worldwide per month to just one.

Chris Raymond, the Wilhelmsen Ships Service global agent in Houston manages port calls from the company's Ships Agency Customer Services team in Houston. "It is very satisfying to be able to apply one standard to all the calls, and consolidate the activities from around the world," he comments.

In addition to ships agency services, Wilhelmsen Ships Service supplies Unitor marine products, Nalfleet marine chemicals, technical services and maritime logistics.

Source: Wilhelmsen Ships Service