BIRNS Develop Unique Penetrators for Manned Submersible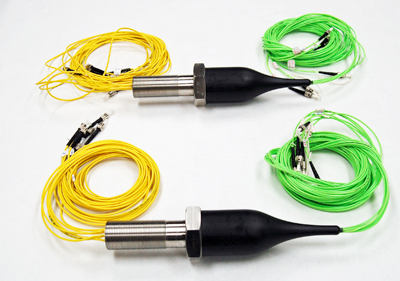 BIRNS, Inc. was recently called upon to develop a unique set of ABS certified fiber optic penetrators for a manned submersible, and engineered the exclusive penetrator design that included six single mode optical fibers.
The robust penetrators were custom overmolded in BIRNS' NAVSEA PRO-020 certified molding facility, and feature low insertion loss of < .2dB and high return loss of >35dB.

BIRNS say that the certification for optical penetrators was new territory for ABS, so the organization worked with them to develop rules for witnessing the testing of the new design. While the two optical penetrators called for a 1,000 meter depth rating, BIRNS can design the line with ratings to 6,000m, along with options for a range of fiber counts.

About BIRNS, Inc.,
Founded in 1954, BIRNS, Inc., based in California, is an ISO 9001:2008 certified global leader in the design and manufacturing of high performance lighting and connector systems for deep ocean, marine, military and nuclear power applications.