Logimatic Launches 3D Vessel Performance Management Service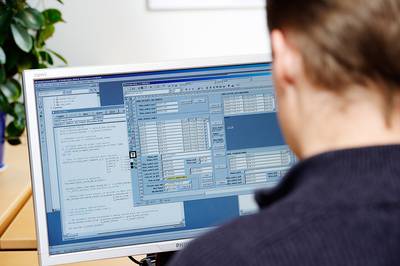 Logimatic has expanded the vessel reporting system and dynamic dashboards within its Sertica software package, to provide an improved level of visual presentation of shipboard data and move towards a 3D vessel performance management service.
The Performance Management Service Center will be available to customers requiring expert advice on performance issues. The combined system is built on three dimensions – the Planned Maintenance System, Vessel Reporting & Performance Management, and the Performance Management Service Center – hence its description as what we call a 3D fleet management service.
"Some shipping companies do not have organizational resources and thus technical competences specialized and focused on performance management. It might therefore be difficult to evaluate and provide feedback in a proper manner and quality for the vessels to adjust and reduce fuel consumption accordingly," said Allan H. Rasmussen, senior consultant, Logimatic.
A shipping company running Sertica can "outsource" the task of performance optimization to the Logimatic Performance Management Service Center (PMSC), which can be done for a monthly fee or an agreed portion of documented savings. The PMSC will be able to provide advice on a range of matters related to vessel performance, including fuel consumption, engine adjustments, bunker management, hull and propeller cleanings as well as maintenance schedules and equipment procedures.
The PMSC will be able to provide data to verify certain operational issues, e.g. lacking maintenance of the main engine fuel pumps leading to increased fuel consumption. When analyzing the data, the system will look to correlate the TBO (time between overhauls) to the wear rates, increased fuel consumption, loss of power, man hours used for repair, spares consumed and other relevant information.
"The system is very flexible and can be setup to reflect the KPIs of any company (as long as data is captured in Sertica), for example on company, vessel group and individual vessel or superintendent levels. Data and indexes can be compared against sister vessels, vessels with identical engines, vessels on same route etc," added Rasmussen.
"The potential of big data crunching in one single database is not far away. Imagine one single platform providing info on planned maintenance, purchases, safety issues, dry-docking schedules, noon reporting from vessels, bunkers, certificates, engine performance, measurement trending, KPI tracking and much more. Then imagine all this data being analyzed for coherence and causality. This is what Sertica can provide in the future."