McMurdo Fast Find 220 Personal Locator Beacon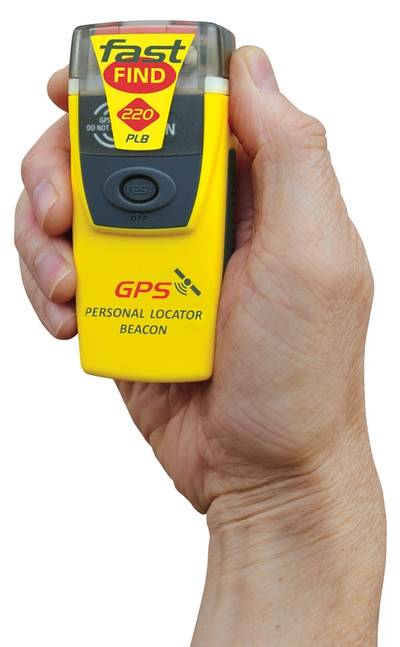 The new McMurdo Fast Find 220 is a powerful distress beacon, which provides a direct method of alerting the search and rescue authorities where no other forms of communication are available, using the 406 MHz search and rescue satellite communication system, COSPAS SARSAT.
As well as sending out a distress signal by satellite also transmits a 121.5MHz homing signal. Waterproof to 10 meters and able to operate in temperatures as low as -4°,once activated, using a simple three-stage activation, the 220 will transmit continuously for a minimum of 24 hours at a powerful 5 watt output. The beacon is also small in size weighing just 5.4oz and measuring 1.34" x 1.85" x 4.17", and features a LED flash light to assist with rescues at night or during limited visibility. The Fast Find 220 PLB has no subscription charges and is available from $299 with a flotation pouch (plus lanyard and universal carry pouch) included.