Petrobas Finds Oil Again Offshore Brazil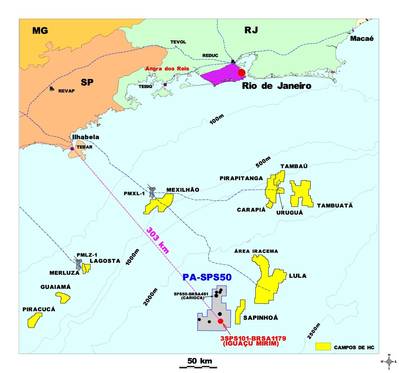 The well, informally known as Iguaçu Mirim, is located 303 km off the coast of the state of São Paulo, and oil was struck at a water depth of 2,158 m.
The exact location is 34 km south of the discovery well (1-SPS-50 - Carioca) and 9 km south of the Iguaçu well (see map).

This new discovery was confirmed through oil samples of approximately 20° API, taken via cable test from pre-salt carbonate reservoirs starting at a depth of 4,850 meters.

The consortium of BM-S-9 is operated by Petrobras (45%) in partnership with BG E&P Brasil (30%) and Repsol Sinopec Brasil (25%). The deadline for the 'Declaration of Commerciality' is December 31, 2013.