Horizon Lines Prefer Philadelphia Terminal to Elizabeth NJ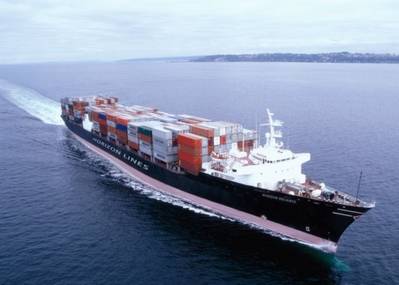 Horizon Lines, Inc announce it will move its northeast terminal operations to Philadelphia, Pennsylvania, from Elizabeth, New Jersey, effective April 11, 2013.
After an extensive review of options and a detailed evaluation of other ports connecting the northeast to Puerto Rico, Horizon Lines chose the Port of Philadelphia to better serve its customers and improve cost efficiencies.

"The Port of Philadelphia's strategic location and terminal facilities are expected to produce a number of significant advantages for Horizon Lines customers in the Puerto Rico trade lane," said Richard Rodriguez , Vice President and General Manager, Puerto Rico. "These include fastest transit times, quickest turn times, a comprehensive intermodal network, expedited inspections, and improved warehousing and transloading capabilities. We also project that the move will yield long-term cost efficiencies for our Puerto Rico operation."

The first northbound sailing is expected to depart San Juan on April 7, 2013, arriving in Philadelphia on April 11, 2013. The first southbound sailing is expected to depart Philadelphia on April 11, 2013, arriving in San Juan on April 15, 2013.

Service schedules between Jacksonville, Florida, Houston, Texas and San Juan remain unchanged.

In association with the terminal relocation, the company expects to record a restructuring charge of approximately $6.0 million during the first half of 2013, primarily resulting from the estimated liability for withdrawal from the Port of Elizabeth's multiemployer pension plan, as well as other costs to move to Philadelphia.

Horizon Lines will continue to operate the largest vessels in the trade, serving Puerto Rico from the three most geographically diverse U.S. ports with the most extensive intermodal network across North America.