New Mercy Ship Funding by PIMCO Philanthropists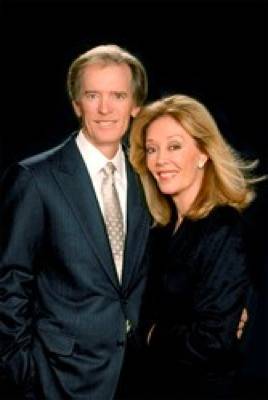 Mercy Ships, the charitable hospital ship foundation, is delighted to announce the leadership gift of $20 million from Laguna Beach philanthropists, Sue and Bill Gross.
The funds are designated toward a new hospital ship, currently in the design phase, to join the current hospital ship, the Africa Mercy , in delivering hope and healing to the underserved poor. In honor of this generous donation, the hospital onboard the new ship will be named the Sue and Bill Gross Healing Hospital.
Bill Gross is a founder, Managing Director, and Co-CIO of PIMCO, one of the world's largest investment management firms based in Newport Beach, California. He is a frequent guest on financial news television and is the author of several investment books.

Sue and Bill oversee their family foundation, which supports organizations that promote education, health, and youth-related issues. The foundation is listed in the "Foundation Search Top 10,000 US Foundations by Assets."

Mercy Ships, an international medical charity was founded in 1978 by Don and Deyon Stephens. Through free, life-changing surgeries, health care education, and specialty training, Mercy Ships becomes the face of love in action to some of the world's least developed countries. Wherever the ship docks, people line up by the thousands to receive special surgical and medical care that is provided without regard to race, gender, or religious preference.

Sue Gross, President of the Gross Family Foundation, stated, "We are thrilled and proud to partner with Mercy Ships in delivering transformational healthcare to those who do not have any other access to such care. We believe in what Mercy Ships stands for, and we are excited about helping to bring hope and healing to people in need."

http://www.mercyships.org.