RADM Pickavance on College Maritime Program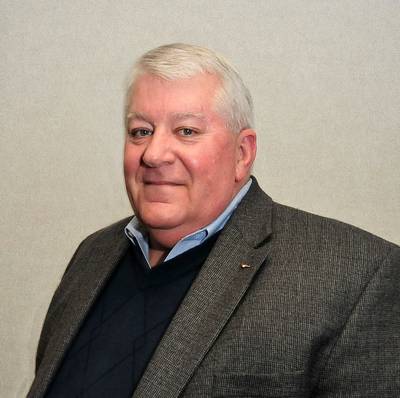 Rear Adm. William W. Pickavance, Jr. has joined San Jacinto College as a consultant to the maritime program.
Pickavance, who served as an officer in the U.S. Merchant Marine, spent 32 years on active duty as a commissioned officer with the U.S. Navy. He will assist with the development of the new San Jacinto College maritime facility along the Port of Houston. The facility will house multiple classrooms, labs, and simulators to increase the amount of U.S. Coast Guard-approved training to mariners.

"The San Jacinto College maritime program is going exactly in the right direction to support the ever growing maritime industry," said Pickavance. "Everything that the College is teaching right now benefits the industry. One of the biggest issues we currently face is supporting industry's needs to accommodate the increased flow of ships and cargo as a result of the Panama Canal expansion. The leadership here at San Jacinto College is very much focused on that need and is out front in meeting the challenge."

Pickavance also noted that the industry will need to adjust to new regulations in regards to obtaining maritime certifications in the near future and not only focus on the incoming port traffic, but the security that it involves. The need will be apparent as employment in water transportation occupations within the Gulf Coast region is expected to increase by almost 22 percent in the next six years, with an approximate 20 percent growth for the Texas Gulf Coast region, according to the Texas Workforce Commission.

Prior to joining San Jacinto College, Pickavance served as Superintendent of the Texas Maritime Academy at Texas A&M University at Galveston (TAMUG), and after retirement from the Navy, was a vice president for a space operations company, responsible for space shuttle launch and recovery systems at the Kennedy Space Center.

"San Jacinto College is committed to offering the maritime support this region needs in order to prepare for what is happening globally," said Dr. Brenda Hellyer, San Jacinto College Chancellor. "We welcome the vast knowledge and experience that Rear Adm. Pickavance brings to our institution, as we move forward in developing a new maritime facility and increasing our curriculum to meet the needs of our nation's maritime industry."