China's Pingtan to Buy 46 Fishing Vessels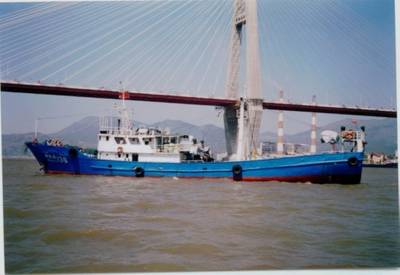 Pingtan Marine Enterprise Ltd. an integrated marine services company providing territorial sea fishing and dredging services in the People's Republic of China (PRC), has expanded its fleet, signing of a 'Master Agreement' to purchase 46 fishing trawlers in a transaction totaling approximately $410.1 million.
After a thorough third-party appraisal process, the Master Agreement was signed between Pingtan and Fuzhou Honglong Ocean Fishery Co., Ltd., or "Hong Long," a company owned by Pingtan's Chairman and CEO, Mr. Xinrong Zhou, for a combination of cash, debt, and relief of prior debt obligations from Hong Long.

The transaction is subject to the receipt of government approvals; however Pingtan began operating the vessels upon the signing of this agreement. The Company immediately began reporting operating results from this transaction for a short period in the current second quarter, with a full quarter beginning in the third quarter of 2013.
The Company expects these vessels will greatly increase its fish harvest volume, revenue, and profitability. Pingtan's fleet increases from 40 to 86 and its carrying capacity (fish) increases by approximately 45,000 to 50,000 tons (effectively doubling the Company's current capacity). While the revenues generated vary depending on location, the Company expects each vessel to contribute revenues of approximately $3-$3.5 million annually, and net income of approximately $1-million.

About Pingtan
Pingtan is a marine enterprises group, engaging in dredging services and ocean fishing through two wholly-owned subsidiaries, China Dredging Group, or CDGC, and Merchant Supreme, and their respective PRC operating subsidiaries, Fujian Xing Gang Port Service Co., Ltd., or Fujian Service, PingTan XingYi Port Service Co., Ltd., or PingTan XingYi and Fujian Provincial Pingtan County Ocean Fishing Group Co., Ltd., or Pingtan Fishing.