Mass Gulf of Aden Pirate Attack Foiled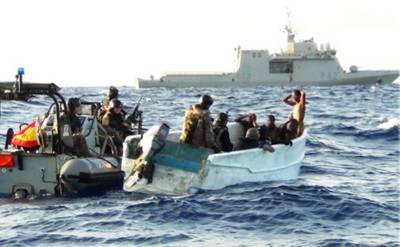 An attempt by pirates to hijack an Iranian oil tanker in international waters has been foiled by the timely action of Iranian warships present in the region, reports Iran's FARS News Agency, citing Admiral Siyavash Jarreh.
Admiral Jarreh added that the Iranian oil tanker was escorted by a Navy flotilla through the waterway and continued its path towards its destination safely, following an attack by 12 pirate boats

The Gulf of Aden, which links the Indian Ocean with the Suez Canal and the Mediterranean Sea, is an important energy corridor, allowing Persian Gulf oil to be shipped to the West via the Suez Canal.

FARS reports that in the last three years, around 3,000 cargo ships and oil tankers have been escorted by the Navy's commandos and vessels, and no less than 147 attempted hijackings have been prevented.
Source: FARS News Agency