Maersk Profit Plunges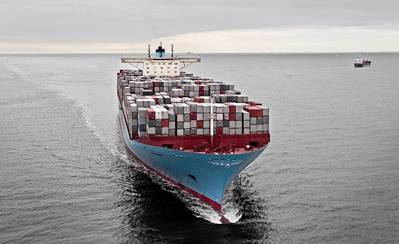 Danish shipping and offshore energy conglomerate Maersk Group reported its profit at US$ 224 million for the first quarter of 2016, a drop of 86 percent compared to $ 1.6 billion seen in the same period a year earlier.
Hit by
low oil prices
and freight rates, the world's largest shipping company AP Moller-Maersk A/S says revenue fell almost 20 percent from a year earlier to $8.5 billion.
Maersk Line, the world's
largest container operator
by capacity and traditionally the company's biggest earner, posted first-quarter underlying earnings of $32 million, having contributed $710 million in the year-earlier quarter.
Maersk Line said it expects a 2016 underlying result significantly below last year's as a consequence of the significantly lower freight rates and a forecast increase in global demand for seaborne-container transportation of just 1%-3%.
"The Maersk Group delivered an underlying profit of USD 214m in the first quarter. While market conditions remain challenging, we continue to adjust our cost base to the new conditions and maintain a good operational performance across our businesses," Chief Executive Officer Nils Smedegaard Andersen said in the statement.
"We maintain our focus on strengthening the group's position in the market and have completed acquisitions within APM Terminals and Maersk Oil, and in Maersk Line we have defended our market leading position," he added.