Long Beach Police Buy New SeaSAR Tech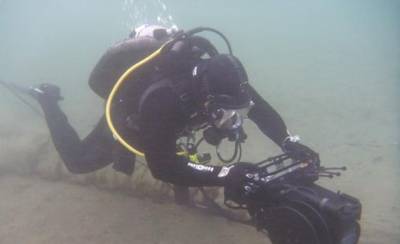 Shark Marine Technologies provided a complete SeaSAR, search and recovery system to the Long Beach (CA) Police Department, Dive Team, consisting of a Side Scan Sonar, Tripod mounted Scanning Sonar, a Pole Mounted Multibeam Imaging Sonar, and two Navigator Diver Held Sonar Imaging and Navigation Systems, all operated through a single software program on a waterproof topside console.

"It is by far the most useful and easiest to use, technical system of dive gear now in our inventory," said Dive Team leader Sgt. Steve Smock in a letter to Shark. "Each of my divers agreed that the Navigator as a minimum will be loaded on the truck for every dive."
The Long Beach PD are responsible for all law enforcement issues for the entire Port of Long Beach, from the outer anchorages to the beaches and marinas, flood controls and localized inland waters. Such a diverse area of coverage dictated the requirements for a comprehensive, portable suite of search and recovery, imaging systems.

The modularity of the SeaSAR system allows it to be customized to meet a customer's varying challenges. For those of the Long Beach PD the following systems were selected. A side-scan sonar for wide area searches; an over-the-side pole mounted multi-beam sonar for quick target location or hull scanning; a tripod mounted, scanning sonar for site management or confined area searches, and two Navigator, Diver held Sonar Imaging and Navigation Systems for target reacquisition, investigation, identification, and diver based searches. All of these systems interface through a single topside control console running Shark Marine's DIVELOG software.
The use of one (DiveLog) to control all sonar systems, allows data to be combined and seamlessly shared between all sensors. DIVELOG is capable of generating search grids and overlaying these onto various map formats including BSB, ENC, and imported satellite images.