Port of Virginia Providing Berth Space for Cruise Ships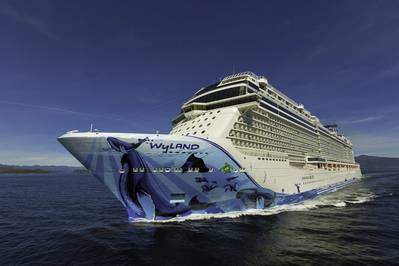 The Port of Virginia said it has opened its doors to cruise ships idled by the coronavirus pandemic.
Since the outbreak of the virus and the cruise industry's voluntary suspension of U.S. operations, empty cruise ships have been seeking temporary berth opportunities at multiple ports, with Florida taking the greatest share of the vessels. For a cruise ship, it is more economical to idle at a port rather than at sea because it does not burn as much fuel and provides easy access to service the vessel and its crew.
The Port of Virginia said it will provide a berth at Portsmouth Marine Terminal to the cruise ship Norwegian Bliss beginning Thursday morning where the vessel is scheduled to dock for 30 days.
The 1,092-foot-long cruise ship is owned by Norwegian Cruise Line. The vessel's 1,700 member crew have all tested negative for the virus and will be required to stay on board the vessel during the stay in Virginia. There are no passengers on board.
_________________
UPDATE (March 18): The Port of Virginia announced on Wednesday that RCL has made alternate plans and the Norwegian Bliss will not be berthing in Virginia. The port said it remains open to cruise lines seeking a temporary home during the idle period.
_________________
"The cruise industry has been hit particularly hard by the COVID-19 outbreak and this is one way we can help a member of the larger maritime industry," said John F. Reinhart, CEO and executive director of the Virginia Port Authority. "We have told the cruise industry that we stand ready to help, to the extent that we can. This vessel needs a home where it can get fresh water, restock food and service its systems. We're happy to provide it a temporary place to call home."