Iconic British Powerboat Brand Receives Official US Launch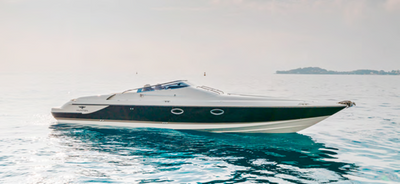 Hunton, the iconic British manufacturer of high-performance, luxury powerboats and tenders is incredibly proud and excited to announce that their stunning range is to be introduced to US audiences.


Following in the tradition of British icons making a huge impact in the US, the Hunton RS37 is the first - in what the Hunton team hope will be a long line - of their stunning powerboats to find happy homes in the United States.


Often described in the press as the 'Aston Martin of the seas' the Hunton range is being distributed in the US by the legendary Total Marine, based in Norwalk, Conneticut. Clad in a stunning charcoal grey, the first XRS37 to arrive in the US is true to Hunton's performance DNA. With a top speed in excess 50 knots, a ra­nge of 250 nautical miles and a beautifully hand-crafted interior reminiscent of the finest bespoke British furniture, this really is the pinnacle of performance powerboats.


"We've had a fantastic year both at home in the UK and in the South of France, but to cap the year off with our official partnership with Total Marine is the icing on the cake. We have seen the success of great British brands such as Aston Martin and Range Rover in the US, and we're thrilled to think that we're taking our first steps along the same line. The XRS37 is the ideal first boat to bring. A true performance boat, it perfectly reflects the fantastic design and bespoke features that make Hunton such a legendary brand in the UK and Europe," said Fiona Pool, Managing Director of Hunton.


The XRS37 is being launched to all media on October 17th at the Delamar Hotel in Greenwich, Conneticut at 12pm-2pm with a VIP customer cocktail reception 4.30-7.30pm.