DEUTZ Presents Q1 Results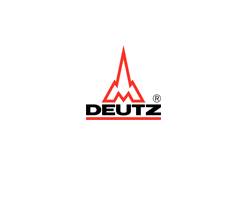 Most successful first quarter in ten years with net income of €13.7 million
Further revenue growth in the first quarter
Confirmation of optimistic outlook for 2011

The 2011 first-quarter results show that Cologne-based engine manufacturer DEUTZ has continued its positive business performance of the past twelve months.

Operating profit of €18.2 million (EBIT before one-off items) sends a strong signal that the company is on an upwards trajectory this year. In the first quarter of 2010, DEUTZ had reported an operating profit of just €0.7 million. For the first time in three years, the company was also able to report positive net income for the first quarter -traditionally a subdued period. At €13.7 million after deduction of interest and taxes, this was the highest first-quarter net income achieved in ten years.

New orders, unit sales and revenue have all increased considerably, confirming that DEUTZ has made a strong start to 2011. In the first quarter, new orders amounted to €408.5 million, a gain of around 30 per cent on orders received in the same period last year (Q1 2010: €312.0 million).

Engine sales also climbed significantly, with the 48,416 units sold in the first quarter outstripping the same period in 2010 by around 43 per cent (Q1 2010: 33,784 units). One of the sharpest rises in unit sales was in the Americas region, where we sold 7,721 engines –approximately 90 per cent more than in the first quarter of 2010 (Q1 2010: 4,050 engines). Europe including Germany, which remains the largest market, expanded by over 36 per cent in the first three months of 2011 and DEUTZ sold 36,323 engines there (Q1 2010: 26,643 engines). The positive overall trend was driven above all by sales of engines for mobile machinery, but sales of agricultural machinery engines were also up by a third year on year.

This rise in unit sales also led to growth in revenue. At around €336.0 million it was 42.1 per cent higher than in the previous year (Q1 2010: €236.4 million). There was a particularly encouraging upward trend in revenue from the Americas and Asia-Pacific regions, where DEUTZ recorded gains of almost 78 per cent and 80 per cent respectively.

"With plenty of orders on the books, DEUTZ has made an outstanding start to the year. We reported a record level of first-quarter operating profit, and for the first time since 2008 we generated net income after tax and interest for the first three months of the year. This impressive performance is in line with our optimistic forecast for 2011", said Dr Helmut Leube, Chairman of the Board of Management of DEUTZ AG.
Source:http://www.deutz.com