New York Cruise Lines Appoints of New President, CEO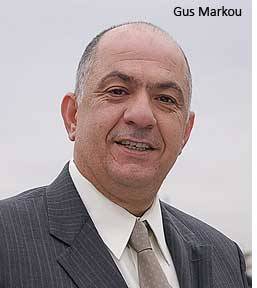 New York Cruise Lines, parent company of internationally celebrated tourism companies Circle Line Sightseeing Cruises, The Beast and World Yacht today announced the appointments of Gus Markou to President and Chief Operating Officer reporting to Samuel Cooperman, Chief Executive Officer.

Promoted from Vice President of Operations, Mr. Markou is a 25 year veteran of New York Cruise Lines and has been instrumental in the growth of Circle Line Sightseeing Cruises, The Beast and World Yacht. As a long-standing member of the board of directors since 2005, Mr. Cooperman was named Chairman of the Board and CEO in 2010. Both Mr. Markou's promotion to President and COO and Mr. Cooperman's appointment to Chairman and CEO ensure a continuity of leadership as the company seeks to pursue its growth as one of the world's best known tourism brands.

"Circle Line Sightseeing Cruises and World Yacht have relied on Gus Markou's expertise and leadership over the past two decades and we are thrilled to move him to a position where the entire company and its partners can leverage his wealth of experience and insights," said Samuel Cooperman. "Gus' story is the American Dream. He worked his way up from ship's engineer to President through hard work, ingenuity and tremendous commitment. I am very proud of him," continued Cooperman. Gus Markou states, "I look forward to working together with Sam to strategically move New York Cruise Lines towards achieving its long term growth strategies."