Garrido Named T&T Bisso President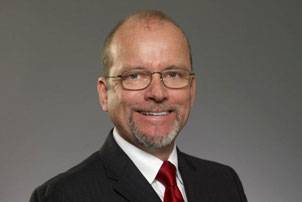 T&T Bisso, provider of emergency response, salvage and marine firefighting services, is announced the appointment of Mauricio Garrido as president. In his new position, Garrido will undertake the direct oversight of T&T Bisso's worldwide business activities as well as the hands-on oversight of the company's global offices.

Garrido joined T&T Bisso in 2008 as general manager of the Americas and Europe. He also serves as vice president of Salvage and Emergency Response and as director of Latin American Business Development for Bisso Marine. Previously, Garrido worked for Titan Maritime as managing director – Americas. During his career, he was executive vice president for Resolve Marine acting as project manager and salvage master, worked as a casualty surveyor for Scandinavian underwriters and served as a naval architect and marine engineer for the National Transportation and Safety Board and the Military Sealift Command. Garrido is president of the American Salvage Association. He graduated from SUNY Maritime College with a bachelor of engineering degree in Naval Architecture and holds a U.S. Coast Guard unlimited engineer's license. Garrido is a native of Peru.