Navy League Past National President Daniel B. Branch Dies at 75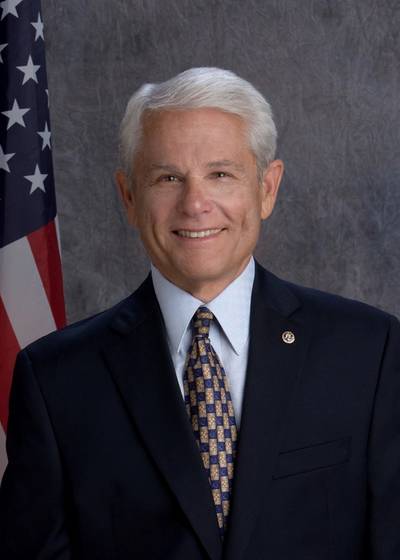 The Navy League of the United States mourns the death of its past national president, Capt. Daniel B. Branch Jr., USN retired. He died on Oct. 21, 2013, of complications from mesothelioma cancer at the age of 75.

Memorial services will be held Thursday Oct. 24, at 2 p.m. at St. Ambrose Episcopal Church, 7520 South Boulder Road, Boulder, Colo. Burial services will be held at a future date at the U.S. Naval Academy, Annapolis, Md.

Dan was born in Greenbelt, Md., in 1937, and graduated in 1959 from the U.S. Naval Academy. He also was a distinguished graduate of the Naval War College and received a Master's degree in International Affairs from George Washington University. He received many awards during his naval career, including numerous Letters of Commendation, the Meritorious Service Medal, the Legion of Merit, the Defense Superior Service Medal and several Battle Efficiency, or "Battle E," awards. He held the honor of being the youngest captain of a nuclear submarine at age 34.

Dan achieved the rank of captain during his 30 years of service in the U.S. Navy. In 1990, he entered the civilian world, moving to Boulder to work at the Rocky Flats Plant of EG&G, where he held multiple executive positions including Program Chief Engineer for Nuclear Operations and Division Manager for Compliance and Performance Assurance. Upon retirement from Rocky Flats, Dan worked as an independent consultant in the nuclear field, lending his knowledge in support of the Fukushima Daiichi Nuclear Power Station accident for Bloomberg, Inc. in 2011. In his retirement years, Dan was very involved in the Naval Academy Alumni Association and the Navy League of the United States, where he served as the National President from 2009-2011, presiding over 50,000 members worldwide.

Dan was predeceased by wife Sheila Branch, and by a sister, Shirley Ingraham. He is survived by sisters Kay Chappell of Crofton, Md.; Barbara Fuston of Paris, Texas; and Jane Murphy of Owings, Md.; wife Kathleen Branch of Boulder; daughter Mary Branch and daughter-in-law Gwen Reilly, of Wilmington, N.C.; daughter Kate Gallucci and son-in-law Michael and three grandchildren Sarah, James and Connor of Oradell, N.J.; daughter Susan Branch of Oradell; son Dan Branch and daughter-in-law Caroline and three grandchildren Clara, Cullen and JR of Atlanta, Ga.; stepson Matthew Zarracina of Minneapolis, Minn.; and stepson Alan Zarracina and fiancée Lindsey Lassiter of Wilmington, N.C.

In lieu of flowers, donations should be made to the United States Naval Academy Foundation (www.usna.com) or the Navy League of the United States, 2300 Wilson Blvd., Arlington, VA 22201 (www.navyleague.org).