LNG Sloshing Prevention Technology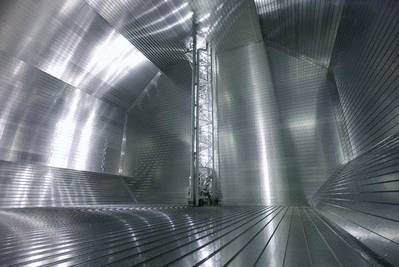 Amarcon and GTT to develop technology that enhances the quality of sloshing measurement & prediction for LNG carriers.
Amarcon, a member of the ABB group, has signed a cooperation agreement with GTT (Gaztransport & Technigaz) to market and further develop a forecasting and advice software system for sloshing prevention onboard LNG carriers.

Sloshing prevention is an advanced module within Amarcon's OCTOPUS advisory software suite that will forecast and advise the crew on the optimum route to take in order to achieve time savings while preventing the risk for sloshing. This prevention will greatly boost LNG tanker safety and optimize the operational availability of such ships.
Leon, Adegeest, General Manager of Amarcon said: "We are looking forward on working together with GTT in order to serve LNG carriers with a state of the art onboard sloshing advice, which will help crews to choose the route, speed and course with least risk for sloshing, so time savings can be achieved and damage to the LNG membrane tanks can be prevented. Also in the offshore LNG, we see large potential and need for this kind monitoring and advisory systems as a part of an asset management program."

GTT (Gaztransport & Technigaz) is a French engineering company formed in 1994 specializing in designing and licensing the construction of cryogenic LNG storage tanks for the shipbuilding industry.

Amarcon, a fully owned subsidiary of ABB, provides monitoring and forecasting software solutions for performance and availability optimization of sea-going vessels, and is a leader in vessel motion prediction software solutions.