Smith Flow Control to Feature Valve Safety Products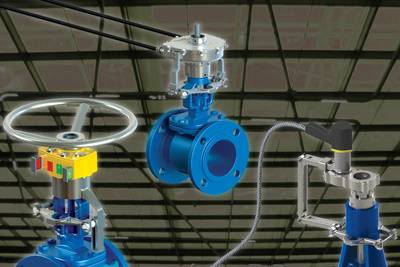 Smith Flow Control will feature three of its core product groups at Valve World Americas Expo & Conference 2013.

The company will display its FlexiDrive and EasiDrive valve operating systems, as well as its valve interlocks, in booth No. 748 from June 25 to 26 at the George R. Brown Convention Center in Houston.

FlexiDrive allows remote operation of valves in hard-to-reach or exposed areas. Its flexible linear drive cable connects a hand wheel to a valve up to 100 feet away, and can operate in water up to 50 feet and temperatures from -65 to +400 degrees Fahrenheit.

EasiDrive, a portable valve actuator, is ideal for use wherever there are manually operated valves with high-operating torques or valves that take hundreds of hand-wheel turns to operate.

Smith Flow Control's valve interlocks ensure potentially hazardous valve operations are performed in the correct sequence, eliminating the possibility of operator error or deliberate sabotage.