Maersk Drilling Reports Q3 2012 Less Profitable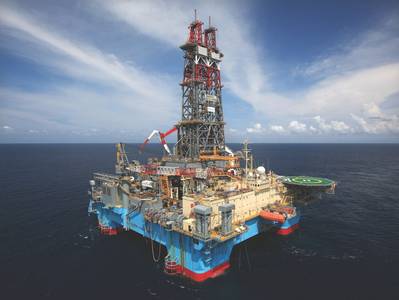 In its interim third quarter financial report the company says it remains on track to attain its long-term profit target.

Maersk Drilling's profit in the third quarter 2012 was US$ 87-million compared to US$ 139-million in the third quarter of 2011. The latest quarterly result was negatively impacted by two delayed start-ups and maintenance yard stays for two drilling rigs.

With the recent US$ 700-million contract for the second newbuild drillship and a high forward contract coverage Maersk Drilling report it is well positioned to reach its strategic aspiration of delivering a profit of US$ 1-billion. The third quarter result was negatively impacted by costly start-up issues on two drilling units.

"The start-up issues materialising in the second and third quarter are hampering our result for 2012, which is obviously not satisfying. However, these are bumps on the road and not jeopardizing our longer term strategic aspiration. We have a strong forward contract coverage providing us with a high degree of earnings visibility and the market remains very encouraging as illustrated by our latest contract for the second of our newbuild drillships," says Claus V. Hemmingsen, CEO of Maersk Drilling and member of the Executive Board of the A.P. Moller - Maersk Group.

By the end of the third quarter Maersk Drilling's forward contract coverage was 100% for the remaining part of 2012 and the contract coverage stays high in 2013 (97%) and 2014 (64%). In October 2012 Maersk Drilling reported a new contract of around USD 700 million for its second newbuild drillship for operations in the U.S. Gulf of Mexico. With this contract Maersk Drilling has signed contracts for five out of seven drilling units currently under construction.

Maersk Drilling is one of the four strategic core business units in the A.P. Moller - Maersk Group prioritized for investments. Maersk Drilling's financial ambition is to deliver US$ 1-billion to the Group's profit by 2018 by growing its business within the ultra harsh environment jack-up and ultra deepwater floater segments.