Maersk Line Bucks Trend: Profitable Q2 2013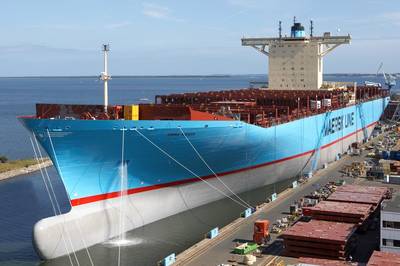 Maersk Line made a profit of USD 439m (USD 227m) and a ROIC of 8.5% (4.6%) as reported in the company's second quarter 2013 interim report.
The significant improvement in the financial performance was achieved through lower costs.
Volumes increased 2.1%, average freight rate decreased 13.1% and total cost per FFE decreased by 12.7%.The cost decrease was mainly driven by vessel network efficien- cies and lower bunker price.
Maersk Line's total fleet capacity decreased by 0.9%. Cash flow from operating activities was USD 790m (USD 169m) and cash flow used for capital expenditure was USD 311m (USD 1.1bn) leaving a free cash flow of USD 479m (negative USD 961m).