Guest Promoted to CEO at Harland and Wolff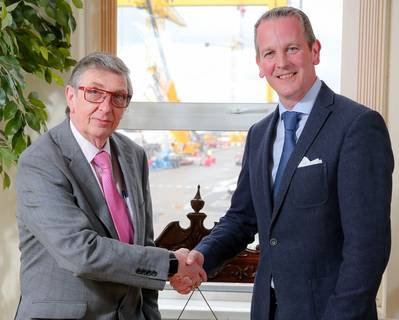 Jonathan Guest has been tapped to succeed Robert J Cooper as chief executive officer of Belfast shipyard Harland and Wolff Group PLC and Harland and Wolff Heavy Industries Limited.

Guest, the company's current director of business development and improvement, will step into the chief executive role on May 1 to replace Cooper who is retiring after more than four decades with the company.

Guest has worked for 23 years as a professional engineer and executive director in a range of industries including marine, manufacturing, automotive, engineering and construction, having previously held positions of operations director of façade company McMullen Architecture and managing director of the interior fit out specialist MJM Group in Newry.

Cooper began his career at Harland and Wolff as an accountant in 1974 and rose through the firm's ranks during a period that included the privatization of the company and its purchase by Norwegian stock exchange listed Fred. Olsen Energy. Having served as CEO since February 2003, Cooper helped return H&W to profit through a strategy of diversification leading the firm into the renewable energy sector, design engineering and the growth of the ship repair and conversion business.