Atlas Copco Promotes Wolfe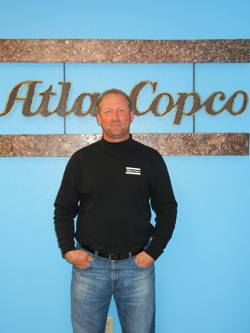 Wolfe appointed Technical Support Manager for Atlas Copco Geotechnical Drilling line.
John Wolfe has been appointed to the position of Technical Support Manager for Atlas Copco's Geotechnical Drilling and Exploration business line, effective January 1, 2012. In his new role, Wolfe will report directly to Scott Slater, Business Line Manager — GDE (Geotechnical Drilling & Exploration.) He will provide training, technical and product support for all Atlas Copco store branches in the United States.
Wolfe's Atlas Copco career began when he joined the Atlas Copco GDE product company in North Bay, Canada, in 2003. In 2007, he moved to Elko, Nevada, to accept a technical sales and support position with Atlas Copco CMT USA. In 2008, he accepted responsibility for Exploration Equipment and Consumable Sales and achieved record sales. According to Slater, "John's vast experience and technical expertise makes him the ideal person to join the GDE business line, with the responsibility of sharing his GDE technical knowledge with our nationwide store and customer base." Wolfe will be based out of his office in Salt Lake City, Utah.