Hydrex Propellor Buffing and PBCFs Save Fuel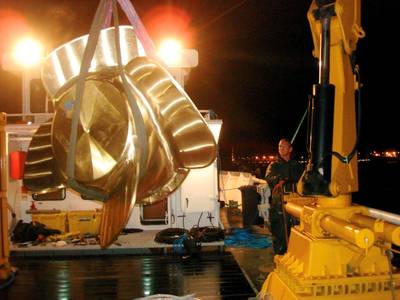 Propeller buffing is a new technique developed and delivered only by Hydrex to keep propellers in optimum condition. This is not conventional propeller polishing. Routine propeller buffing can save up to five percent from an operator's fuel bill, is very easy to schedule and carry out regularly. According to Hydrex, this offers extraordinary ROI in terms of instant fuel savings. Very low outlay for very high returns and an extremely rapid payback.


Propeller boss cap fins (PBCF) from MOL can be installed by Hydrex divers anywhere, any time. This device is custom made by MOL for the ship's propeller. It can save an additional five percent fuel costs. There is a lead time of a couple of months for the PBCF to be made for your ship but Hydrex can install your new PBCF as soon as it's ready and you can start saving an additional five percent of the fuel bill immediately.