Proposed Canadian LNG Export Terminal Gets License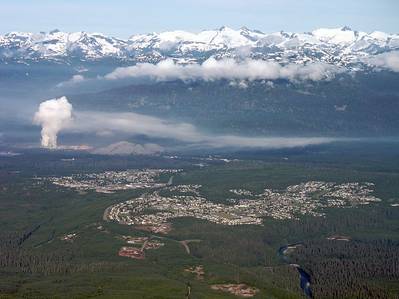 The federal government approves a 25-year export licence for shipping LNG from Kitimat, a West Coast terminal proposed by a Shell consortium .
The licence awarded to LNG Canada, a consortium of Shell, Korea Gas Corp., Mitsubishi Corp., and PetroChina International, will allow the export of up to 24 million tonnes of LNG per year, the largest of three export licences awarded to date, according to The Canadian Press.

The LNG Canada terminal is one of five proposed for the B.C. coast, and the project has yet to undergo an environmental assessment.

Plans to make the B.C. coast a global hub of LNG exports have not met the kind of opposition from environmental groups as seen by oil pipeline proposals such as Northern Gateway and Kinder Morgan's TransMountain line.
The natural gas supply to Kitimat LNG may be sourced from many different producing areas in British Columbia and Alberta, including the Horn River Basis.
Source: The Canadian Press/CBC News