Wärtsilä Propulsion Control Panel Wins Design Award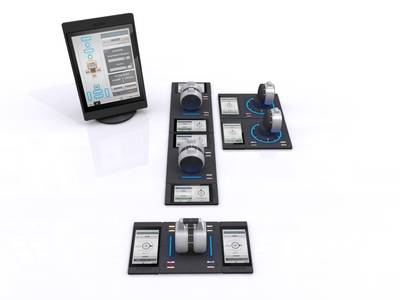 Wärtsilä wins the internationally recognised Red Dot award for product design.
The award is for Wärtsilä's new propulsion control panel design that received the highest "best of the best" prize in its category. A total of 4662 design nominations from 1865 manufacturers, designers and architects from 54 countries were considered in three different categories. The Red Dot award ceremony took place in Essen, Germany on 1 July 2013.
The competition emphasises time lasting design and aesthetic form. Wärtsilä's industrial design team based its propulsion control panel R&D work on key contributions from the fields of end-user research, interaction design, graphical user interface design and hardware design.

"This highly prestigious award for the new propulsion control panel represents valuable recognition of the high quality, innovative industrial design work that adds value to our customers' business. The project team succeeded in capturing the essence of the practical end-user needs and values, and combine these with the business objectives of the project," says Mr Arto Lehtinen, Vice President, Propulsion, Wärtsilä Ship Power.

The Wärtsilä Propulsion Control Panel
The design of the panel emphasises ease of use, ease of installation, and ease of commissioning. It is a complete and comprehensive system of levers and touch-sensitive interfaces, designed to suit all possible propulsion configurations for modern ships. The operator no longer has the visual challenge of locating critical information on large panels. The Wärtsilä control panel display presents all relevant information when it is needed. On board there are multiple control stations to ensure optimal visibility for the operator, thereby improving safety both at sea and in port.