Konrad Join With Cummins to Offer New Propulsion Package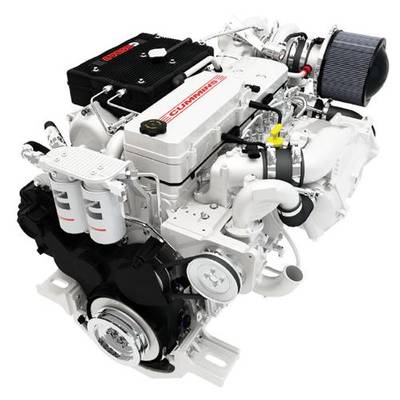 Konrad Marine announce that they have formalized a relationship with Cummins Marine, jointly creating a propulsion "package" which is now available for the marine marketplace worldwide.
The package, announced at the current 2013 International Workboat Show, utilizes the new Cummins QSB 6.7L diesel engines with Konrad Series 600 stern drives. It will be sold primarily through Cummins distribution channels with active participation and support from Konrad Marine. The companies will jointly qualify, configure, sell, install, and support the Cummins sales channel and their customers, with sales and service plans tailored for each distributor's region.

Konrad sterndrives and Cummins B series engines have enjoyed connectivity for well over a decade, and have thousands of successful installations. The companies believe formalizing their relationship brings even greater benefits for their customers.

With the components in predefined, tested and approved packages, installations will be significantly simplified. The consistency that packaging and the relationship provides in sales, installation, and service will ensure very successful applications.