Protector's Adventure Series, Alaska's Inside Passage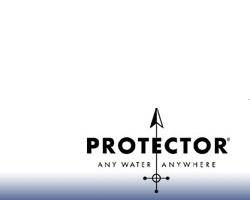 One-of-a-Kind 800 Mile, 6-Day Excursion Through Stunning Waters Highlights

Protector's Signature Performance

PROTECTOR USA announced today the first voyage in its inaugural Adventure Series, Alaska's Inside Passage. Departing Wednesday, June 1, 2011, the event will host Protector boat owners on an 800-mile excursion from Seattle, Washington to Lasqueti, British Columbia and back in only six days. The journey will highlights the signature performance of Protector boats and offer participants a thrilling adventure through majestic mountain ranges and breathtaking waters.

The Protector Adventure Series will offer one-of-a-kind, on-the-water opportunities that can only be experienced in a Protector boat and demonstrate the vessels' refined amenities, and renowned performance and handling attributes for fun, fast and exciting boating experiences anywhere, and in any sea state. Designed for the ultimate on-the-water adventures, Protector vessels get boaters where they want to go efficiently and with resilient comfort. All Protector models are beautifully designed for precision cruising. The easy-to-drive performance vessels allow all boaters, from novice to experienced, to confidently and effortlessly run with high-speed, comfort and safety – even in rough waters.

"Our Adventure Series is designed to bring Protector boat owners together for exciting on-the-water excursions that take full advantage of our boats' performance and comfort," said Tiffany Pelletier-Shiebler, marketing director, Protector USA. "Trips like Alaska's Inside Passage are what Protector boats were designed for. This breathtaking journey will take only six days and offer a remarkable on-the-water experience letting owners to get the most out of their Protector and helping to foster community among our boat owners."

The Protector adventure will allow boaters to explore the beautiful waters and dramatic scenery of the inside passage. The trip will depart from Elliot Bay Marina in Seattle and include overnight stops in Victoria and on Dent Island. Boaters will also make overnight camping stops at Telegraph Cove, Hakai and Lasqueti in British Columbia. Participants can expect world-class fishing, as well as whale and wildlife sightings. The excursion will return to Seattle on June 6, 2011.

Source: Protector