Shell's 'Science of the Arctic Series' Vol lll Published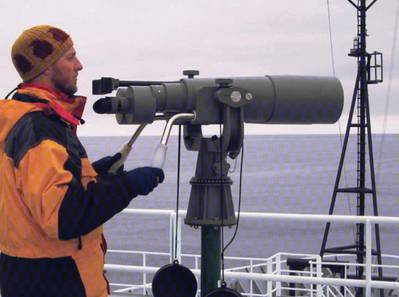 In this third volume of the series, Science of the U.S. Arctic Outer Continental Shelf, Shell provide a brief history of the scientific study of marine mammals in the Beaufort and Chukchi Seas.

The publication also describes the common marine mammal species of the Beaufort and Chukchi Seas. The descriptions presented and the studies cited are not intended to be comprehensive but rather to provide a few examples of significant work that stimulated our current thinking about aspects of these animals' life histories, behaviors, and adaptations to the Arctic environment.
These sections are followed by a description of subsistence hunting for marine mammals carried out in the villages along the coasts of the Beaufort and Chukchi Seas. Lastly, Shell present some of the current techniques being used in ecological research on marine mammals in these waters and present brief descriptions of some of the current studies using these techniques. Shell also highlight some of the recent findings of these studies that are important to our ecological understanding of these animals and their interactions with people and the environment.

The majority of this volume has been prepared with the assistance of Dale Funk and Craig Reiser at LGL Alaska Research Associates Inc. Significant material input was also provided by Shell scientists Michael Macrander and Erling Westlien.

To access Volume lll in .PDF visit: http://s01.static-shell.com/content/dam/shell/static/usa/downloads/alaska/alaska-marine-mammals.pdf