ICOMIA Publishes Technical Guideline For Super Yacht Gloss Coatings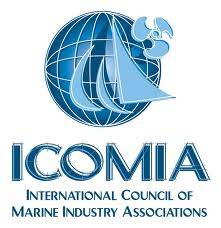 ICOMIA published today its Technical Guideline on Minimum Acceptable Finish and Appearance for Super Yacht Gloss Coatings following industry expert consultation.

The guideline has been developed at the urging of industry experts who attended the recent International Superyacht Coatings Conferences. Its intention is to support yards and applicators within the superyacht sector in defining their own quality by establishing a baseline standard.

ICOMIA is also making available a supporting spread sheet portraying in "radar" chart presentation the Guideline, the contract specification and the result achieved so that owners and representatives have a simple graphic of the contract delivery.

"I am grateful to those who have contributed to its development and I hope the Guideline will assist yards and applicators in demonstrating what they have achieved," said ICOMIA's Secretary General Tony Rice.
Source: ICOMIA