Raymarine Hurricane Sandy Refit Program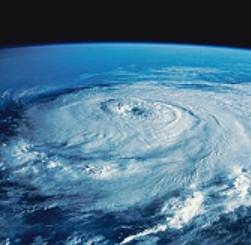 In October 2012 boaters all along the eastern seaboard and particularly in the Mid-Atlantic States sustained extensive damage to boats, homes and property due to Hurricane Sandy. Raymarine is offering relief to boaters affected by the hurricane to help get them back out on the water.

Through June 30, 2013, Raymarine is offering boaters in the federally designated Hurricane Sandy disaster and emergency areas an extra incentive when replacing their storm damaged systems with brand-new Raymarine electronics.

Boaters will receive a 10% Instant Rebate valued at up to $1,000, at authorized Raymarine dealers when purchasing new Raymarine electronics. To provide the timeliest refit possible, we are asking our Authorized Dealer partners to pass this savings on to boaters immediately at the time of purchase. Raymarine will then reimburse dealers directly for all valid claims filed.

Who Is Eligible?

Those individuals or marine businesses whose vessel(s) were damaged or a total loss in one of the federally designated Hurricane Sandy disaster and emergency areas of Connecticut, Delaware, District of Columbia (D.C.), Maryland, Massachusetts, New Hampshire, New Jersey, New York, Virginia, Pennsylvania, Rhode Island and West Virginia due to Hurricane Sandy on October 26 through November 5, 2012 that can validate the damage through insurance requirements.

Qualifying Raymarine Products

All new Raymarine products and accessories are eligible for this special promotion, with the exception of T-Series and TH-Series Thermal Night Vision products. Installation charges, labor costs, shop supplies, haul-out, travel, taxes, and other non-Raymarine hardware expenses are specifically excluded.

Hurricane Recovery Instant Rebate

Eligible customers are entitled to a 10% Instant Rebate, up to a maximum of $1,000, at the time of purchase from an Authorized Raymarine Dealer.

What do I do next?

Visit your local Authorized Raymarine Dealer and bring with you:
- A copy of your vessel insurance card for proof of vessel ownership.
-A copy of your insurance claim number and insurance adjuster damage appraisal form, including location, date and cause of damage/loss.
-Identify yourself as a Raymarine Hurricane Refit Customer.
-Select your new Raymarine products and accessories. Your Authorized Raymarine Dealer will handle the rest.