Raytheon Anschütz to Supply ECDIS 24 to Nor Lines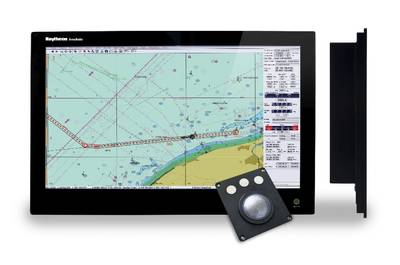 Under the contract, Nor Lines has ordered 10 ECDIS 24 systems for installations on board of five ships, with MV Cometa being the first vessel to be refitted. All five shipsets will be supplied and commissioned by Raytheon Anschütz' Norwegian distributor Syberg AS.

The ECDIS 24 retrofit package consists of a 24" TFT Panel- PC, an interface box providing all necessary interfaces as required by the ECDIS performance standard IEC61174, trackball, DVD drive and cabling. The exchange of data, routes and charts between the two ECDIS onboard will be easily realized via LAN network cable.

Featuring integrated automatic switch-over between AC and DC power supply, customers don't need to install a separate, costly uninterrupted power supply (UPS).

One ECDIS on each ship will be equipped with an integrated weather overlay. This new feature combines sea chart and weather chart in one display. All weather parameters, which are important for navigation, are presented as values or symbols on a separate layer and can be switched on and off any time. The parameters include the mean wind with direction and speed as well as gusts, wave height, wave direction and swell, period intervals of waves and swell, current, air pressure, weather conditions and air temperature.

Raytheon Anschütz launched the ECDIS 24 in late 2012. In addition to the ECDIS retrofit solution, Raytheon Anschütz offers approved manufacturer-specific ECDIS online training free of charge in cooperation with Safebridge. Land-based training courses at training centers around the world are also available.
ecdis24.raytheon-anschuetz.com