Raytheon's US Navy Satellite Terminals Given the Thumbs Up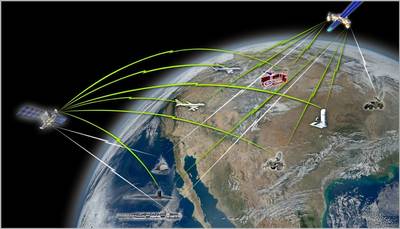 Raytheon Company's Navy Multiband Terminal (NMT) successfully completes a Full Rate Production (FRP) review by the Navy.

The system which will be installed on more than 300 U.S. Navy ships, subs and shore station was deemed suitable and operationally effective, and further a review recommended the continued fleet introduction of NMT as a replacement for legacy military satellite communications systems.

Raytheon has already delivered 75 terminals under contract, with an estimated total of 350 over the life of the 15-year program.
NMT provides secure, protected communications links with orbiting military satellites. The terminals will give the United States and three international partners -- Canada, the Netherlands and the United Kingdom -- up to five times the bandwidth with lower size, weight and power than the systems they will replace.

"Our Navy terminals can withstand the harshest of environments at sea while maintaining constant contact with the satellite," said Scott Whatmough , vice president of Integrated Communication Systems in Raytheon's Network Centric Systems business. "That means warfighters can accomplish their missions knowing they have secure, reliable, protected communications."

NMT is one of three Advanced Extremely High Frequency (AEHF) terminals from Raytheon that have passed production acquisition milestone decisions and successfully tested with the on-orbit AEHF satellite. All three terminals have supported, and are fully compatible with, the military's two on-orbit AEHF satellites, as well as with the legacy Milstar satellites.