Costa Cruises Seeks to Reassure Italy over Job Loss Fears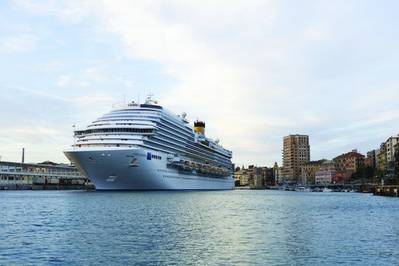 A unit of one of the world's biggest cruise operators sought to reassure Italy on Friday that plans to transfer some of its operations to
Germany
did not mean it would move abroad.
Costa Cruises, part of
Carnival Corp,
is based in the northern Italian port of Genoa, but transport workers union FIT-CISL fears the company's transfer plan spells job losses.
Unions are concerned that the transfer of four Costa Cruises units to Hamburg would result in the loss of about 160 jobs and Italian transport minister Maurizio Lupi had invited Costa
chief Michael Thamm
to discuss the matter at a meeting in Rome.
"We are the only cruise line flying the Italian flag and we are the only cruise line paying taxes here ... we are going to keep the heart, the soul and the brain of our company here in Italy," Thamm told reporters after the meeting.
Companies seen to be taking flight to set up abroad touch a raw nerve in Italy, where the economy has not grown for 3-1/2 years and unemployment is stubbornly high.
Lupi said he had been reassured by the discussion and would invite Thamm to return and set out Costa's industrial plan, but union members said the lack of detail in his comments meant their fears were not calmed.
"There were lots of lovely words but we did not get a proper response," Giovanni Olivieri, national coordinator for FIT-CISL's maritime transport division, said after the meeting, in which the unions did not participate.
Union members say the company indicated in January that 161 jobs would in some way be affected by the move of some units to Germany. "We're afraid this is the tip of the iceberg," Olivieri said.
In an interview published in Genoa-based newspaper Il Secolo XIX on Friday, Thamm said 3,700 Italians worked for Costa and the reorganisation would affect between 2.5 and 3 percent of the company's employees.
Thamm also said in the interview that Costa had "lived through an ugly moment" in 2012, a reference to the Costa Concordia luxury liner, which struck rocks and capsized off the holiday island of Giglio, killing 32 people. The ship's captain Francesco Schettino was sentenced to 16 years in jail on Wednesday, pending appeal.
(By Isla Binnie; Editing by David Holmes)