Bahri Drybulk Receives New 82,000 DWT Ship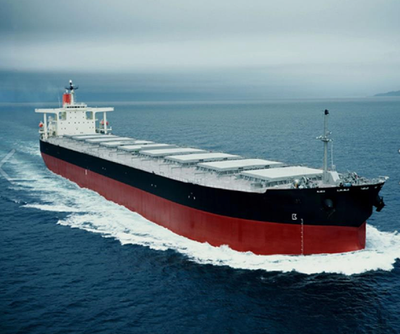 The National Shipping Company of Saudi Arabia (Bahri) subsidiary Bahri Dry Bulk (owned 60% by Bahri and 40% by Arasco) has taken delivery of the vessel 'Bahri Bulk' from shipbuilders in Japan.

Bahri inform that this is the third vessel delivered from the 5 vessels that were contracted from leading Japanese shipyards in 2012. The financial impact of the delivered vessel will materialize during the first quarter of 2014G.

They explain that these vessels have a capacity of 82,000 dwt and length of 229 meters, consumes less fuel and are considered to be eco-friendly. Bahri Bulk originally started its operations by chartering 5 vessels and chartering them out to Arasco which will be replaced by the delivered vessels.

There are two vessels remaining under construction which are expected to be delivered in the first half of 2014G.