Greece Receives $402 Mln Bid from Cosco for Piraeus Port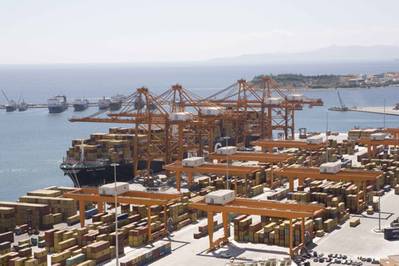 Greece said it received an improved bid of 368.5 million euros ($402 million) that China's Cosco Group submitted on Wednesday for a 67 percent stake in Piraeus Port, the country's biggest.
The board of the country's privatisation agency (HRADF) met on Wednesday and evaluated Cosco's offer. Privatisations are a key element of an international bailout
Greece obtained
in 2015.
"HRADF's board of directors declared the aforementioned company as the highest bidder and invited it to submit the documents required, in order for it to be designated as a preferred investor, according to the terms and conditions of the, HRADF said in a statement.
The agency announced last week that Cosco was the sole bidder for Piraeus Port Authority (OLP), the manager of the country's biggest port which is a gateway to Asia,
eastern Europe
and
north Africa
. The agency had asked Cosco to improve its bid.

(1 US dollar = 0.9157 euro)

(Reporting by Angeliki Koutantou; editing by Michele Kambas)