Expro Receives Ninth Safety Award from RoSPA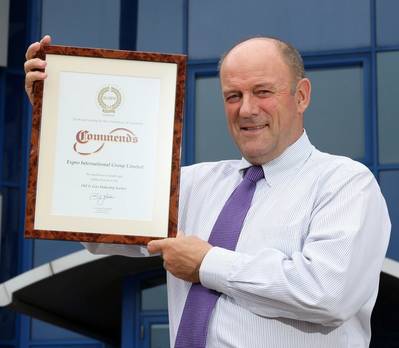 International oilfield services company, Expro, has been recognized for the ninth consecutive year by the Royal Society for the Prevention of Accidents (RoSPA) for its outstanding global safety record.


Expro has been awarded a RoSPA Commendation for excellence in health and safety at work within the oil and gas sector in the Society's 2013 Awards.


The company has received awards from RoSPA for the past nine years, achieving a gold award in 2005 and then winning the Oil & Gas sector award in 2006 and retaining it in 2007, 2008 and 2009.


In 2010, Expro received a Gold Medal in recognition of six years of industry-leading health and safety performance and commitment. In 2011 and 2012, Expro was also commended in the oil and gas industry sector highlighting its long-term commitment to safety.


David Ford, Expro's group HSEQ manager, was presented with Expro's Commendation in a special ceremony at Birmingham Hilton Metropole.