BIMCO: Recommended Amendments To Bunker Contracts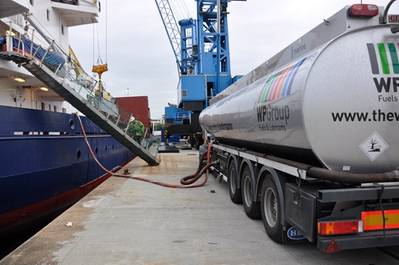 As widely reported in the maritime press, the United Kingdom's Supreme Court has granted an expedited hearing to Product Shipping & Trading's case against the collapsed OW Bunker (the Res Cogitans).
The hearing will take place on 22 March in London and will deliver the final English law verdict on whether many hundreds of shipowners should pay OW Bunker's assignee ING Bank or pay the physical suppliers.
In October 2015 it was held by the
Court of Appeal that
the UK Sale of Goods Act 1979 did not apply to contracts signed with OW Bunker as an intermediary for the supply of bunkers on credit.
The consequence of this decision is that owners may face the risk of having to pay twice for the bunkers they purchased through OW Bunker. The decision has created much uncertainty in the industry and it is hoped that the
Supreme Court will
soon provide much needed clarity. It is not known at this time how long it will take for the hearing to be concluded and a decision reached.
In the interim period BIMCO recommends to purchasers of marine fuels to incorporate into their bunker supply agreements the words "The
United Kingdom Sale
of Goods Act shall apply to this Contract".
BIMCO's own Standard Bunker Contract (BIMCO Terms 2015), which is accepted by purchasers, bunker suppliers and bunker traders in growing numbers, has similarly been amended. A new Clause 25 (UK Sale of Goods Act) has been added to the BIMCO Terms 2015 incorporating the recommended wording stated above.
The amended terms have been marked "v1.1" to distinguish them from the originally published Terms. Sample copies are available to download from the BIMCO website and the revised version is now on IDEA2.